Company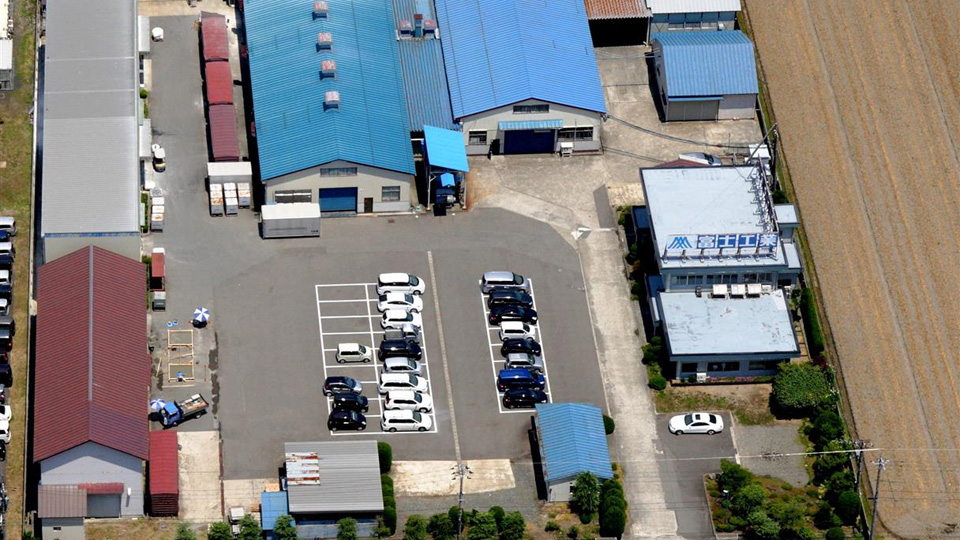 President Message
Fuji Kogyo Co., Ltd. was established in 1960 as a specialized manufacturer of Unique Wallcoverings. With our company motto "devotion to quality," we have been manufacturing Wallcoverings made from natural sources and recycled materials.
It was our great pleasure to announce that Fuji Kogyo Co., Ltd. was 60th year in the business. We will continue to strive hard towards making this company a 100-year company.
Through the improvement of our planning and design, introduction of new technologies, capital investment, and most of all, active investment in human resources to put ideas into practice, we contribute to the creation of productive space for our clients through our unique products.
Furthermore, our company has committed to engage in environmental activities to provide a safe and secure space for our clients. Our company aspires to contribute to the restoration of the environment through our sustainable production system.
Nowadays we have worked on realizing a Sustainable Development Goals(SDGs) through our business activities.
We would like to ask for your continued guidance and support towards our future endeavors.

2021/Sep


About our logo
Our logo represents Mt. Fuji, formed by three people standing together in unity. It represents the company's attitude to excellence by making products that consistently satisfy our clients' needs. Like Mt. Fuji, the highest mountain in Japan, we aspire to become number one in all aspects of the industry by uniting our "manufacturing," "production technology" and "planning/designing."
Company Profile
Company Name

FUJI KOGYO CO., LTD.

Established

1960

Capital

50 Million Yen (≒US$ 500 Thousand)

Director

Masahito Nanko, President

Number of Employee

21

Type of Business

Sales and Manufacturing Wallcoverings
Certificate

Japanese Industrial Standard (JIS)
Eco Action 21 (By Institute for Promoting Sustainable Societies)

Head Office & Factory

1-48, Kamikogita, Fukui-shi, Fukui, 919-0322, Japan
Tel: 81-(0)776-41-3350 Fax: 81-(0)776-41-3615
The Premises of HQ : 7,827m2
Total Floor Area of HQ : 3,579m2

Tokyo Office

3rd Floor, NIKI BLDG, 2-3-25, Shiba, Minato-ku
Tokyo, 105-0014, Japan
Tel: 81-(0)3-3452-4560 Fax: 81-(0)3-3452-4561
History
1960.05

Established FUJI KOGYO Co.,Ltd. In Tokyo (Capital:5 Million Yen)

1961.04

Completed Fukui Plant

1969.07

Increased Capital up to 10 Million Yen

1970.10

Obtained Certificate from MOC MICA WALL as Non-Combustible Wall Paper

1971.07

Increased Capital up to 20 Million Yen

1976.08

Increased Capital up to 30 Million Yen

1979.06

Relocated HQ to Osaka

1979.08

Obtained Certificate from MOC Fuji Jyuraku as Non-Combustible Wall Paper

1979.10

Obtained JIS (Japanese Industrial Standards) Certificate (JIS No.579082)

1980.06

Increased Capital up to 40 Million Yen

1983.08

Established Company Logo by C・I

1984.06

Obtained OSCAR Certificate from French Interior Construction Authority (SNAI)

1987.03

Obtained Certificate from MOC Fuji Ceracs as Non-Combustible Wall Paper

1997.01

Obtained RAL (Reichs-Ausschuss fuer Lieferbedingungen)

1999.09

Joined to SV Conference and Obtained SV Mark which proof it to clear the Safety Standard

2002.03

Increased Capital up to 50 Million Yen

2003.07

Obtained F☆☆☆☆ from Ministry of Land,
Infrastructure and Transport
(F☆☆☆☆ is the evidence of JIS and
JAS that Formaldehyde emission rate of the goods is less than 0.005mg/m2h.)

2005.12

Obtained Eco Action 21 Certificate

2006.07

Established Tokyo Office

2008.05

Obtained the certificate of Revised Japanese Industrial Standard for Wallcoverings

2013.06

Self-Declared CE Marking

2013.12

Obtained Patent of Heat Insulator and Production Method (Heat Coverings)

2019.12

Discontinuance of the certification of Eco-Action21

2020.12

Obtained the certificate of Japanese Industrial Standard for Paper Wallcoverings

2021.09

SDGs Initiatives