Eco Action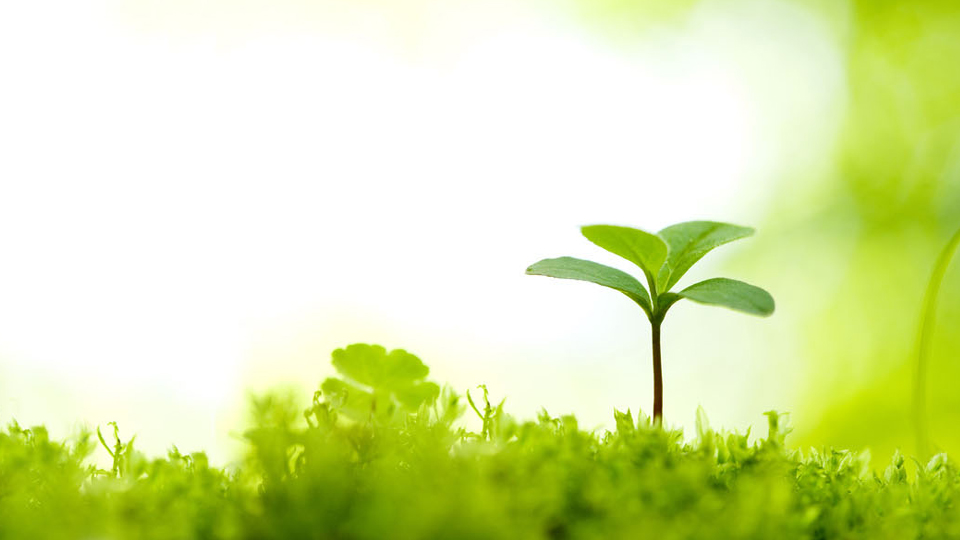 Wallcoverings that care for the environment
Fuji Kogyo Co., Ltd. aspires to become a company that cares about and contributes to the restoration of the environment by setting such policies in all business activities. Our company acquired the Eco-Action 21 certification and registration in December 2005 at our Fukui City factory and headquarters. In searching for environmental activities that would support quality living, Fuji Kogyo has found the answers in its very own products.
* Scope of activities for certification and registration: Wallcoverings (materials) manufacturing, processing and sales
What's Eco-Action?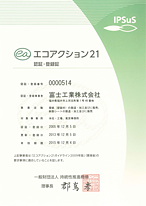 What is Eco-Action 21 certification and registration system? (Excerpt from Eco-Action 21 website)
Eco-Action 21 certification and registration system is especially tailored for small and medium corporations (SMCs). It is based on the Eco-Action 21 guidelines set by the Ministry of Environment as the measures "to enable corporations to adopt effective and efficient systems to promote environmental activities, to establish objectives of environmental activities, and to compose, evaluate and report the results of these activities."
* Eco-Action 21 guidelines were established by the Ministry of Environment, while the certification and registration are implemented by Institute for Promoting Sustainable Societies (IPSuS).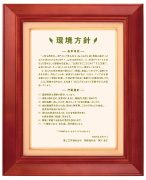 Major environmental activities
Promote measures to conserve electricity, butane gas, and other sources of energy to reduce carbon dioxide emissions.
Exert efforts to reduce the amount of final disposal by encouraging waste segregation and recycling for the reduction of total amount of waste discharge.
Exert efforts to inspect and manage operations on a regular basis, check for compliance with environmental laws and regulations to prevent any violations and lawsuits.
Environmental measures for our products
Our Wallcoverings are mainly composed of natural materials (aggregates) such as natural stones, soil, wood, recycled materials, and many other materials.
Our Wallcoverings use recycled papers as backing papers.
Our Wallcoverings products prevent sick building syndrome and are classified as F☆☆☆☆.