Digital Print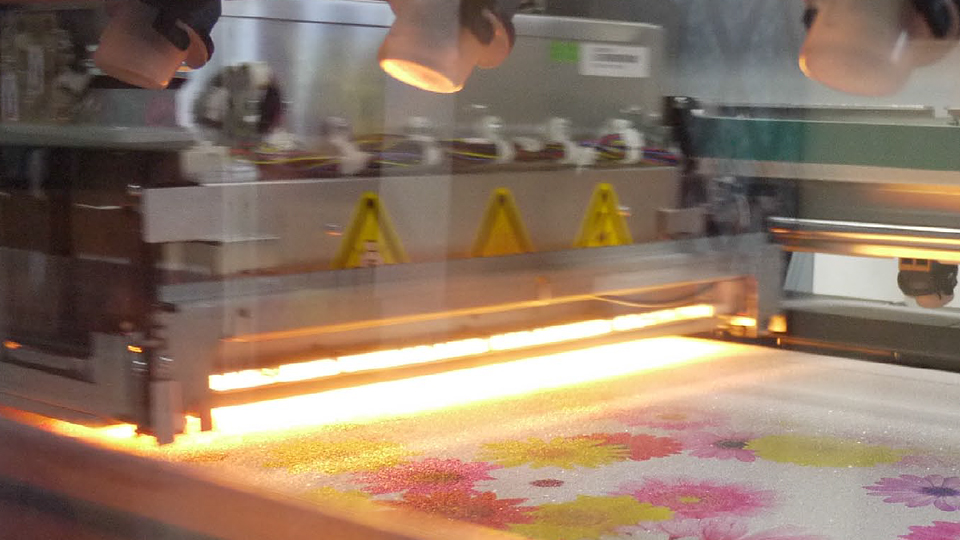 Wallcoverings are customizable to suit clients' preferences.
Digital printing technology offers Wallcoverings designed by us as well as on-demand customized Wallcoverings with quick delivery.
Advantages
1.Small lot production
No cylinder-making is required and small lot production is possible even up to 1m length. Through devising the backing paper,digital printing offers small lot production which is not possible with conventional Wallcoverings.
2.Customizable design and expressiveness
Since no cylinder-making is required, there is no limit for repetition. Customized designs according to the size of the wall are achieved by installing Wallcoverings that are divided into sections when printed. There are various colors to choose from, enabling multi-colored printing without the limitation that comes with number of cylinders.
3.On-demand printing
There is no need for cylinder-making, and Wallcoverings are printed from digital data. Digital printing method enables us to meet the need of our clients with quick delivery.
HP Latex Series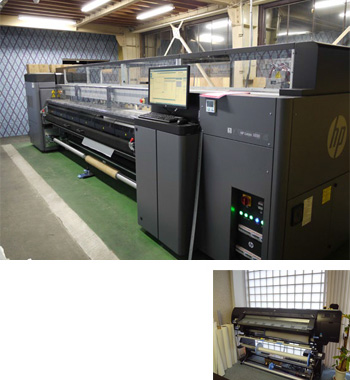 To ensure that all of our products are environment-friendly, our company only uses water-based materials.
Latex inks have high water resistance despite their water-based composition,making them blot-resistant even when digital printed surfaces are coated with an aqueous resin. This is one of the reasons that led us to introduce the HP Latex Series.
1.Environment-friendly water-based inks
Water-based inks are made of environment-friendly materials and have no odor.They are suitablefor indoor Wallcoverings.
2.Superior weather and water resistance
Although the inks we use are water-based, they are versatile enough to be used with various materials. Its weather resistance is almost at par with solvent inks. These new inks have been improved in terms of weather resistance and have already passed the performance test at our company
3.Excellent Productivity (L-3000)
With 6-pass setting for indoor high quality, a printing speed of 77m2/hour is about two times more productive than the previous series.
4.Excellent Color (L-3000)
Through the new third-generation latex inks, the HP Latex Series has expanded their color spectrum and produce more excellent colors.
* According to references from Hewlett-Packard Japan, Ltd.
Material + Non-Woven + Digital Printing
Q. What kind of wall coverings can be produced through a combination of material, fleece and digital print?
The patterns are printed on non woven by digital printing, and the glass beads are registered with the patterns.
The patterns are printed by digital printing on the backing paper where our aggregate process is applied on the non woven.