Non woven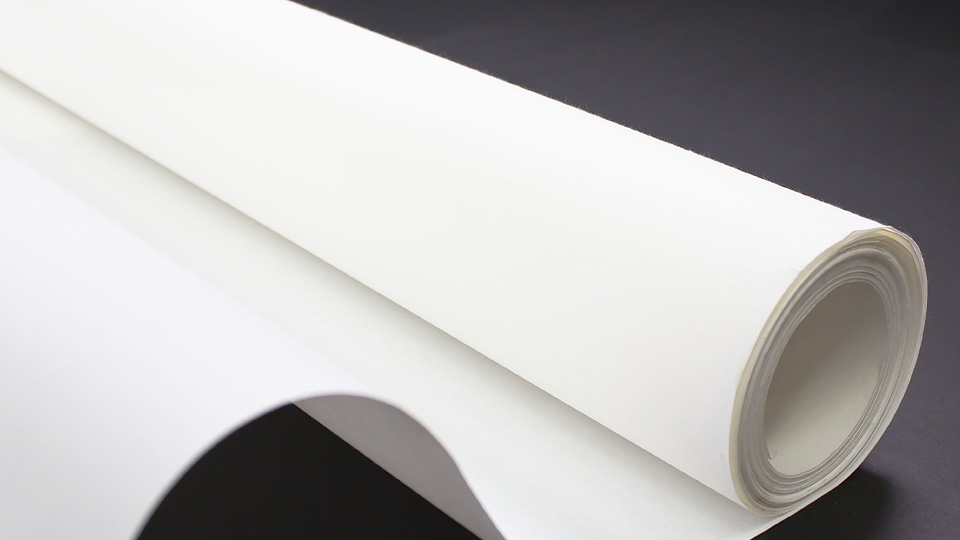 About Our Non Woven Back Wallcoverings
Fuji Kogyo Co., Ltd. has started the production of non woven back Wallcoverings for export since 2005. All products included in the "ACCENT by Wallcoverings" series also use non woven.
Advantage
1.Design
In overseas market, the non woven for surface print is used for products with various textures. Its major characteristics are thickness, depth, and fibrous feel. Due to these characteristics, non woven-made products achieve a high added value in terms of design.
2.Strength
Non woven Wallcoverings made of a mixture of pulp and polyester long fibers are known for their tear resistance (*1). Our "Luminous" glass beads Wallcoverings are impossible to produce without the use of non woven because they have a product weight of 1.4kg/m2. In addition, non woven Wallcoverings have high tensile elongation in dry conditions, making them resistant to hairline cracks in the undercoating. Thus, they are sold overseas as crack-resistant Wallcoverings.
3.Dimensional Stability
Non woven Wallcoverings made of a mixture of pulp and polyester long fibers have a feature that reduces expansion and contraction caused by heat and moisture (*1). Since they are highly stable during production, edge trimming of the products at the factory is possible. Incidents of seam openings are also reduced due to their dimensional stability even after installation.
4.Strip ability
When installed using a specialized adhesive for non woven, the Wallcoverings can be stripped with little or no damage to the undercoating. This reduces renovation costs since they require less effort to strip or replace the Wallcoverings.
5.Easy installation
Since non woven has high moisture retention and softens after adhesion, installing Wallcoverings, which is generally difficult, becomes easier (*1).
*1 : Compared to normal paper generally used as Wallcoverings
Please contact Fuji Kogyo Co., Ltd. for more details.